We've gained successful international partnerships in the word-class SURFEX Exhibition
Poznan city with several decades of experience with organizing conferences and events has gained a high profile for holding word-class professional exhibitions as a commercial and industrial centre.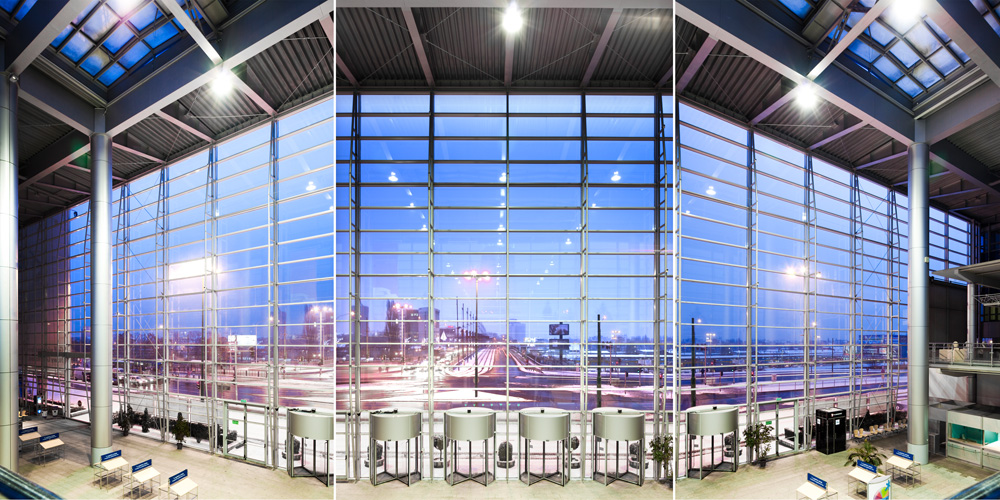 The huge exhibition stage with a strong line up of exhibitors arriving from dozens of countries provides a unique experience with its high quality premises for both the visitors and the exhibitors. As part of providing quality services, exhibitors were given the opportunity to build business partnerships during an evening banquet.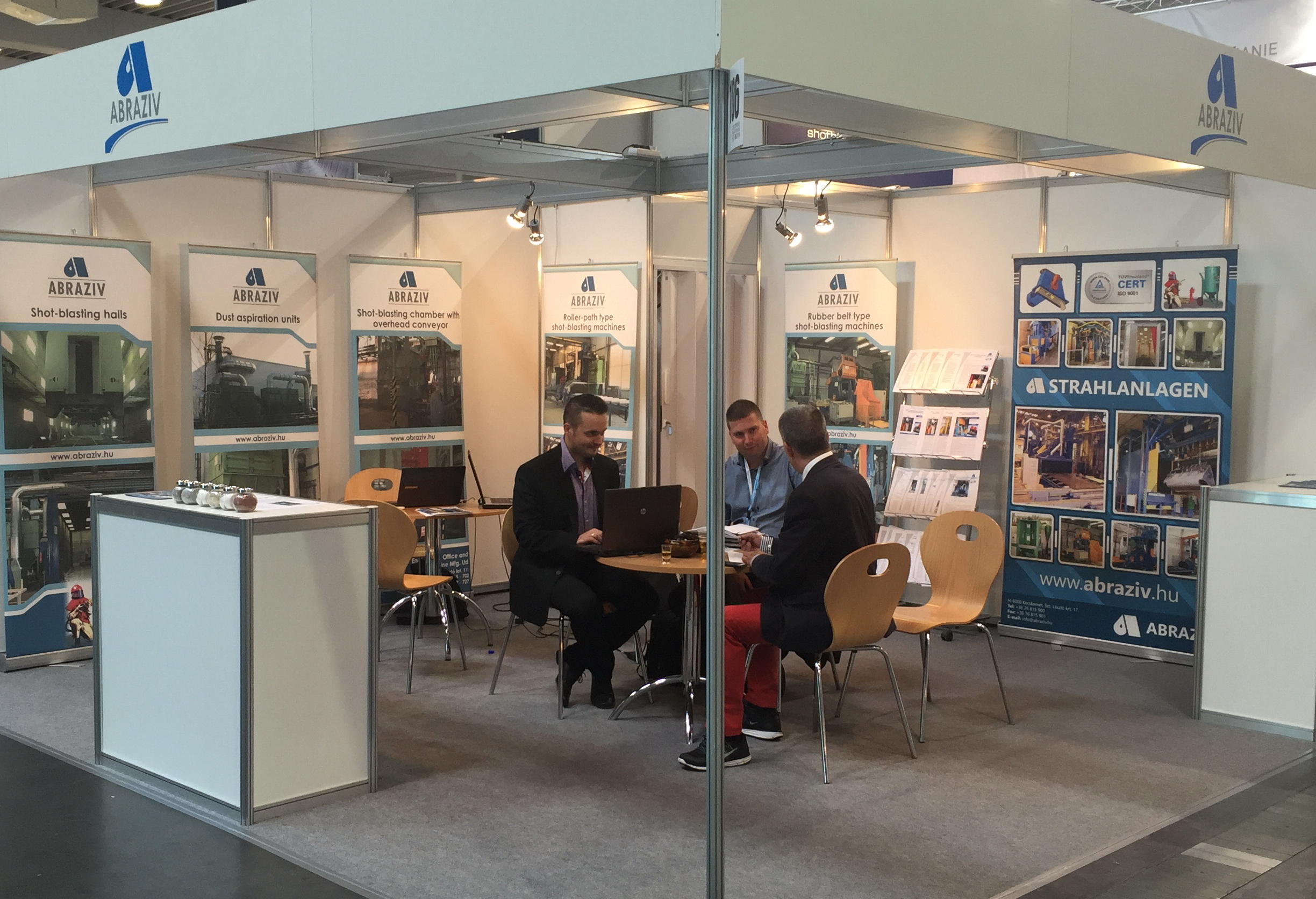 Besides establishing successful partnerships our firm was keeping the ultimate objective in mind to familiarize the visitors from all over the world with the latest developments necessary to efficient and complex shot-blasting process, and to offer them innovative solutions.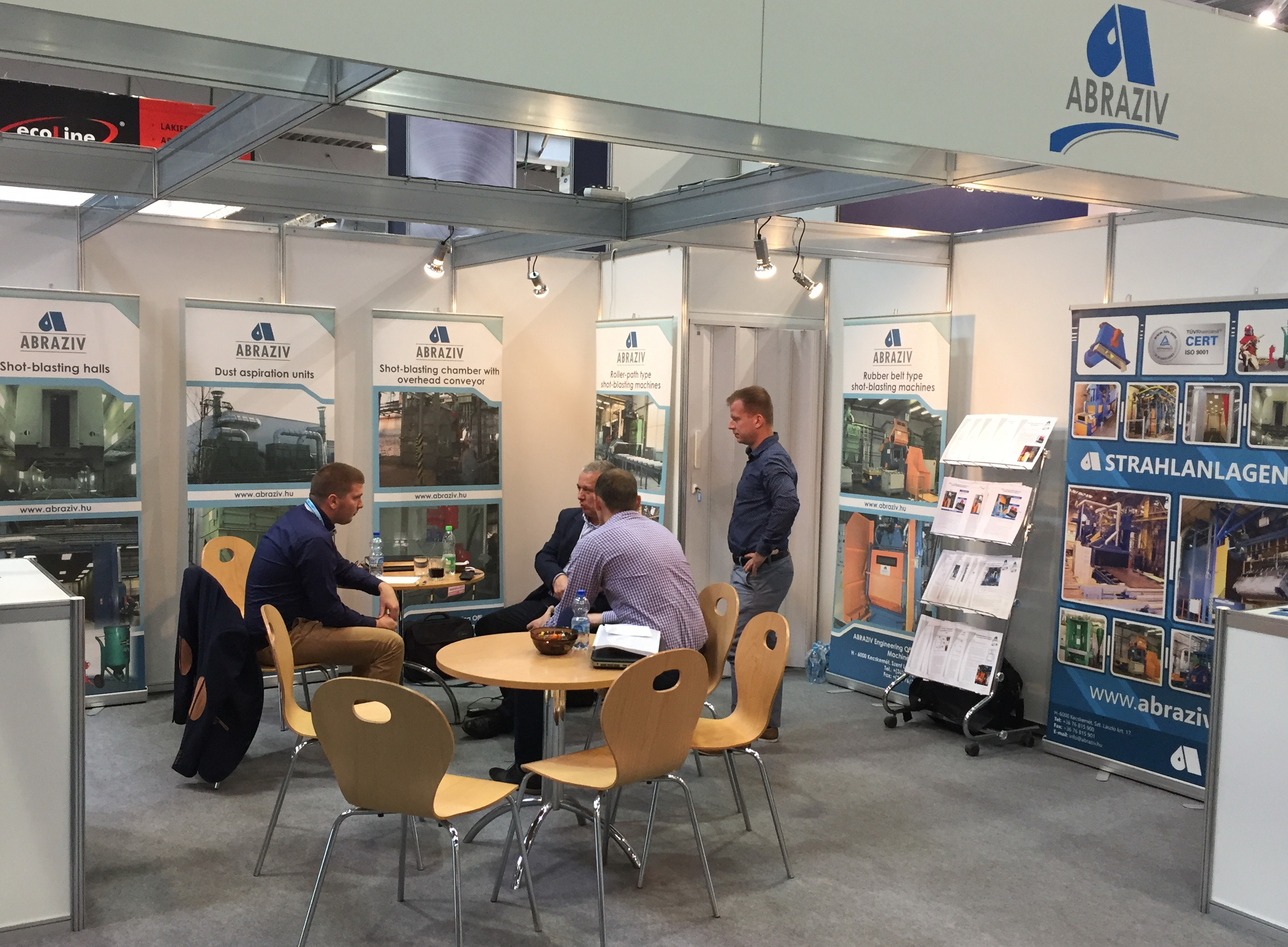 The presentation of technological developments and shot-blasting equipments produced by Abraziv Ltd. attracted an unexpected large amount of visitors to our exhibition stand where they enjoyed special attention and real Hungarian hospitality.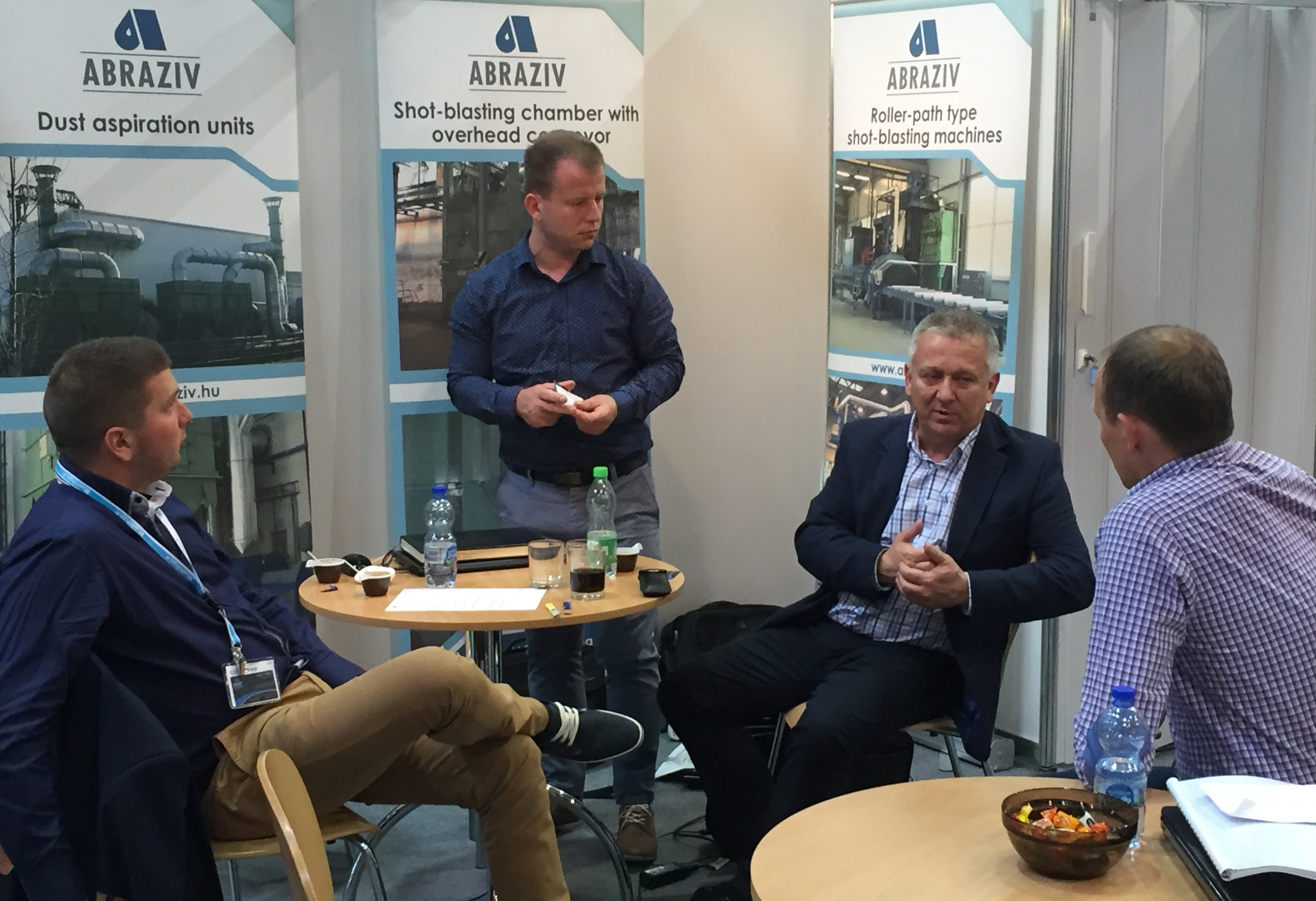 Abraziv Ltd. has achieved more significant results in terms of building business partnerships and international expansion due to its effective presentation and successful cooperation.
See you next year.


Open menu